WE ARE PURITY.
PERFECTION. THE BEST.
No exaggeration. We bring the highest quality nutrition supplements to awesome, active people everywhere—raising the bar for over 5 years.
Think of us as the first family of fuel. Paving the way to better power with perfect and pure proteins, supplements, and more. Unequaled formulas. Created to make you unstoppable.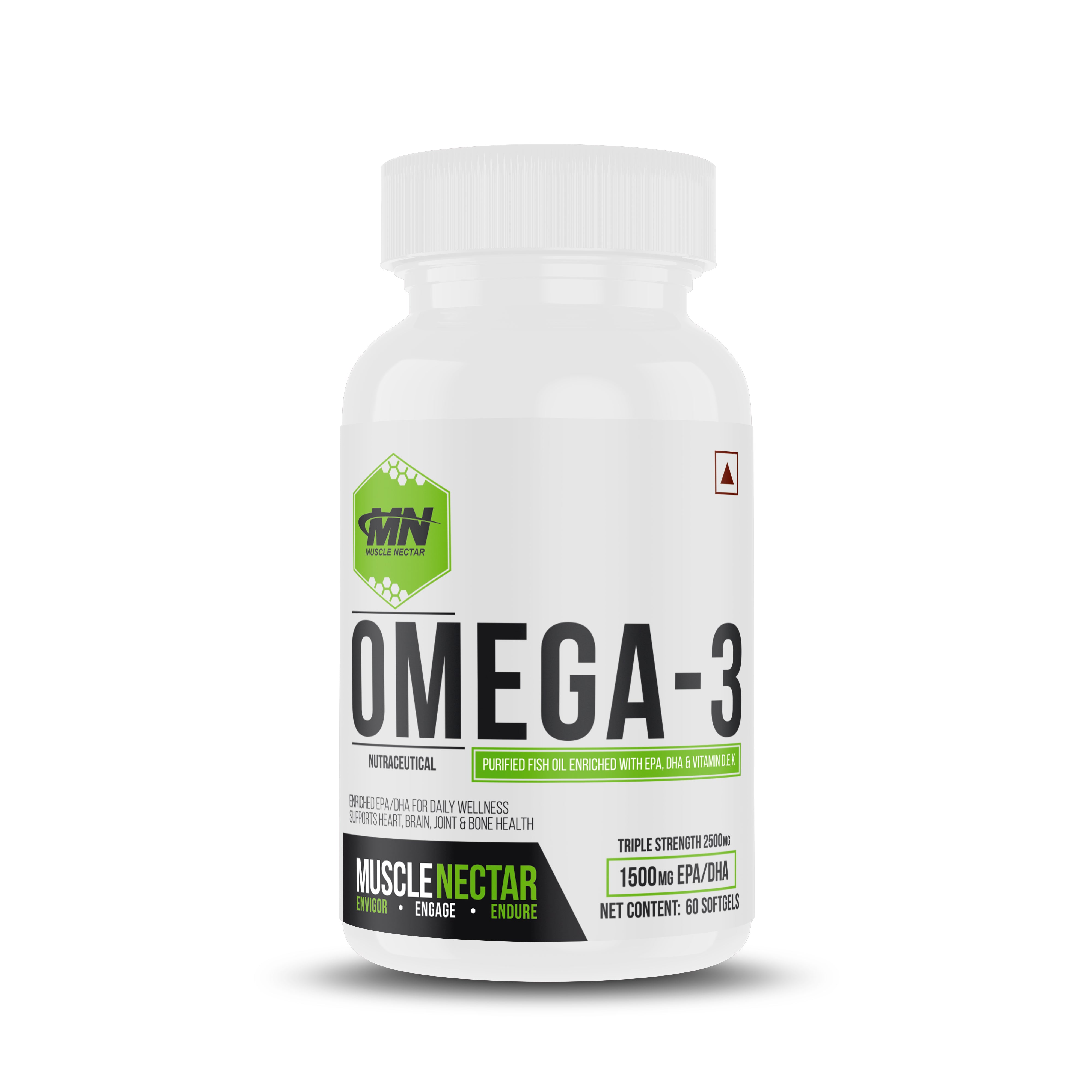 PURIFIED OMEGA 3 FISH OIL 2500mg from Sardine Fish
1500mg EPA / DHA
900mg Eicosapentaenoic Acid (EPA)
600mg Docosahexaenoic Acid (DHA)
PURIFIED OMEGA 3 FISH OIL 2000mg from Sardine Fish
1000mg EPA / DHA
600mg Eicosapentaenoic Acid (EPA)
400mg Docosahexaenoic Acid (DHA)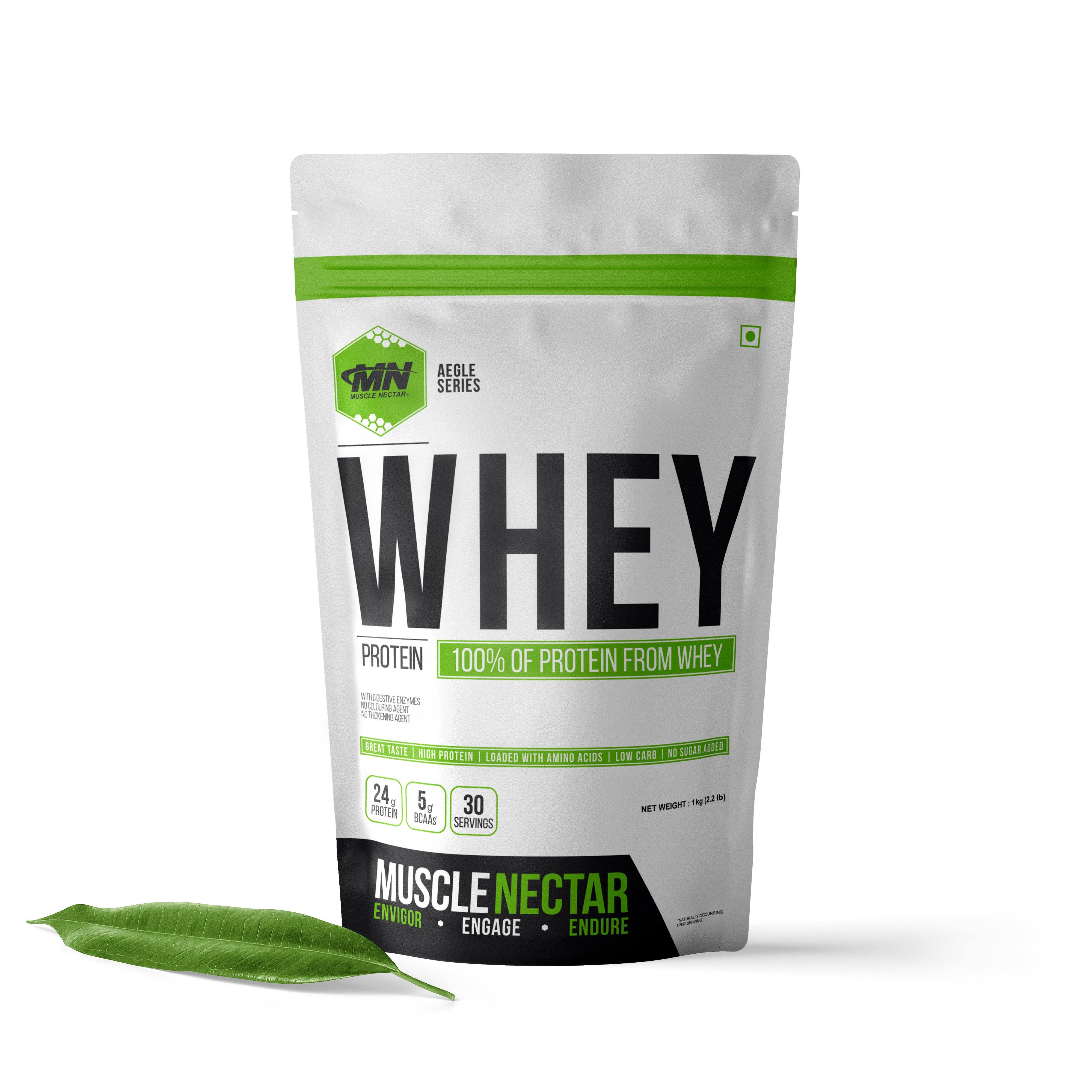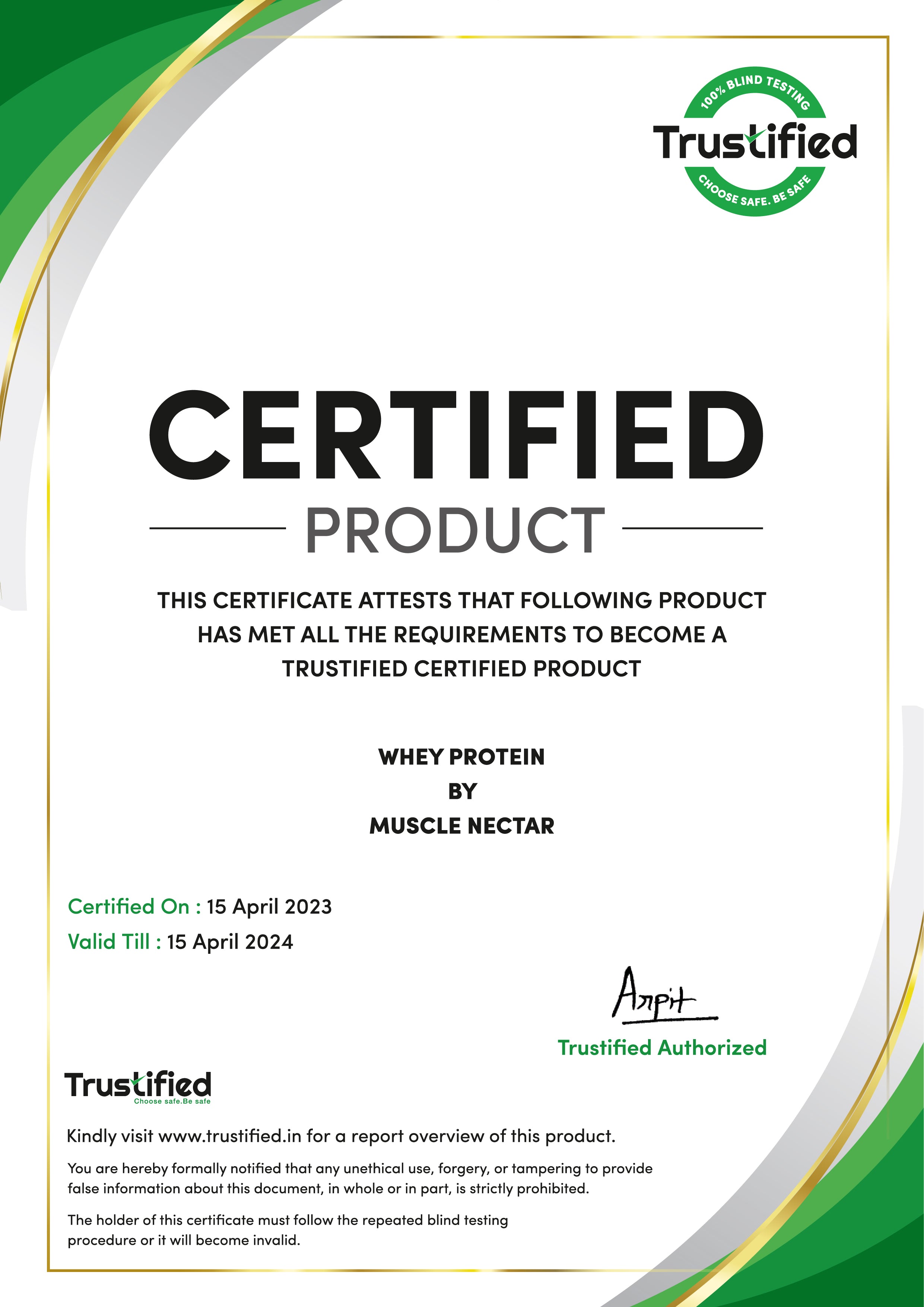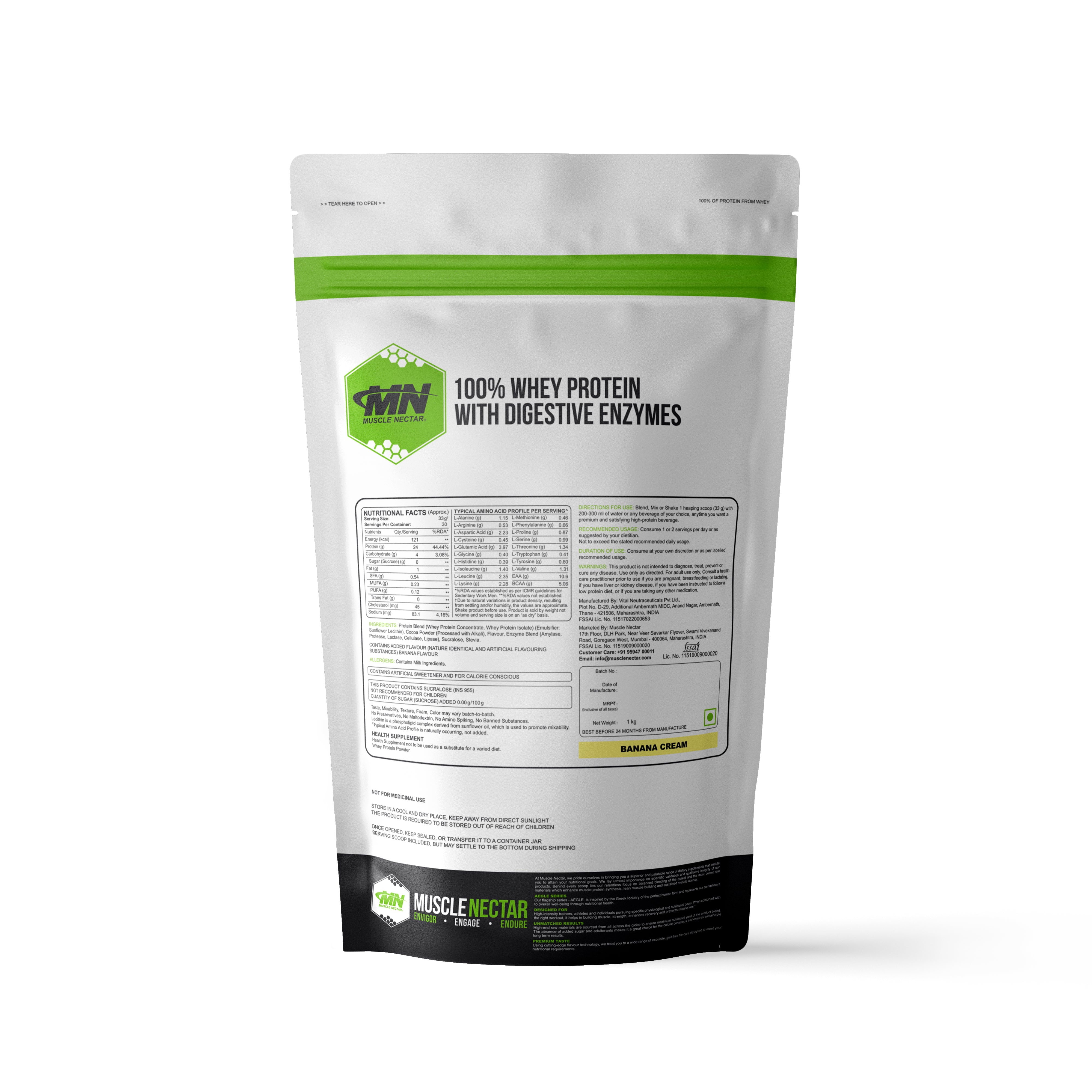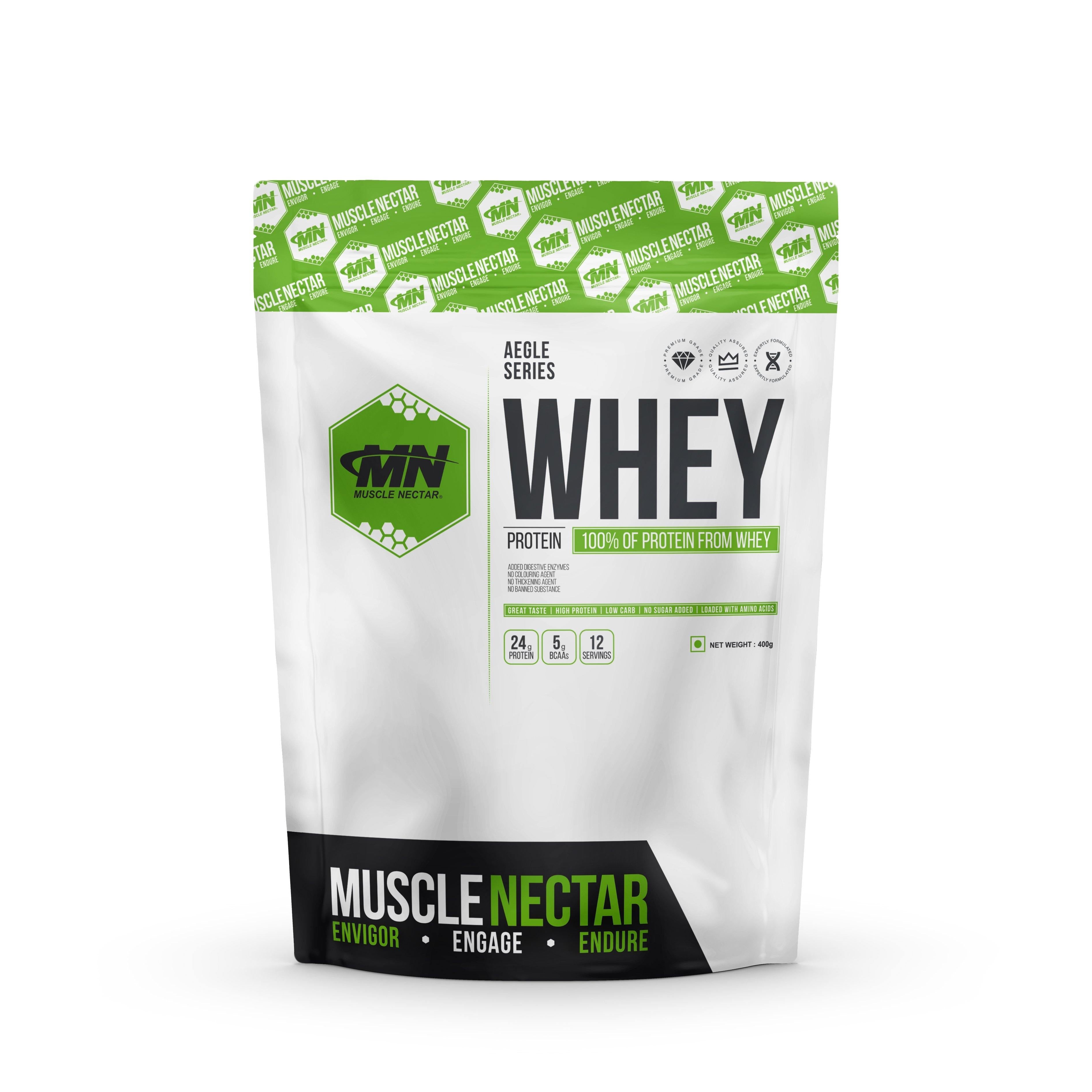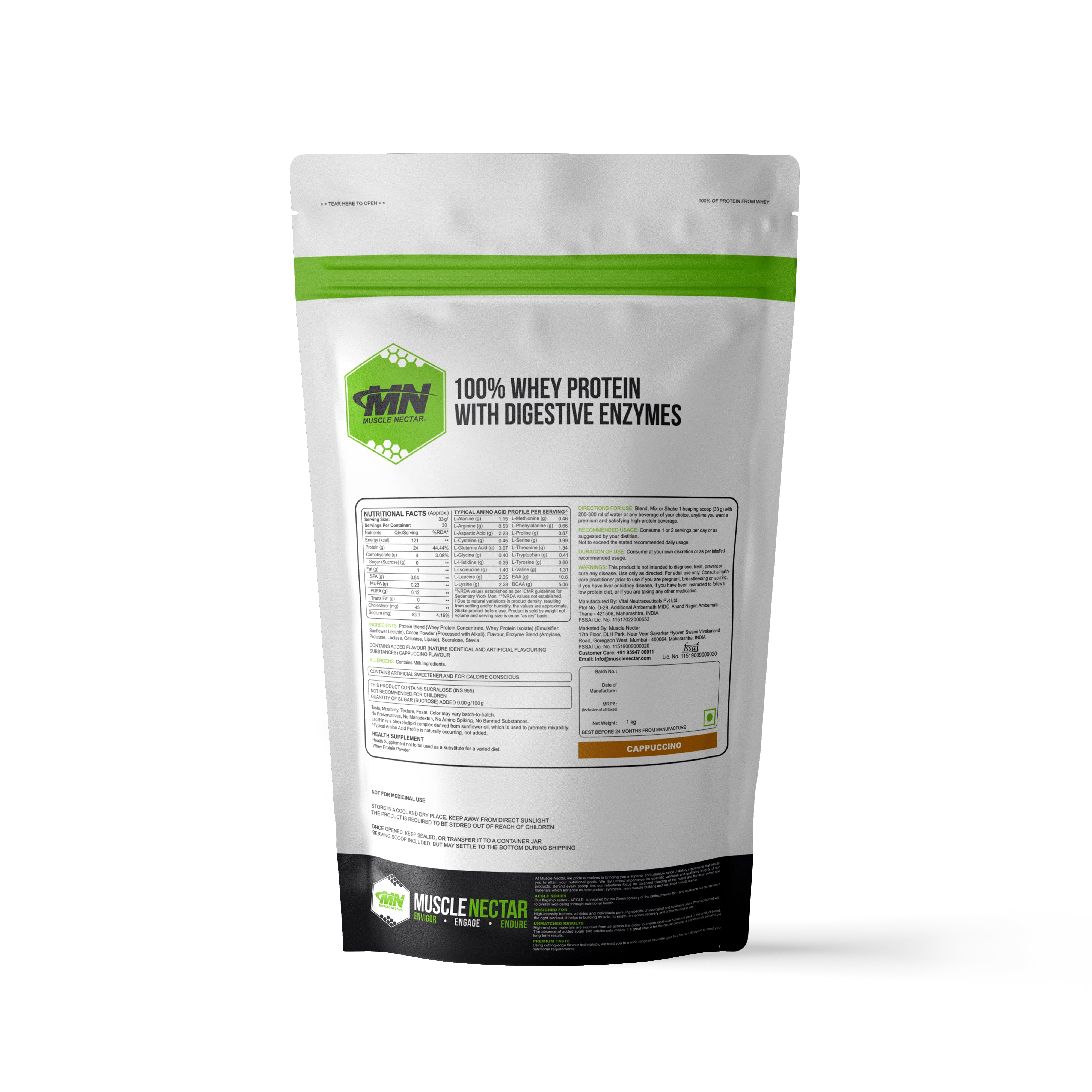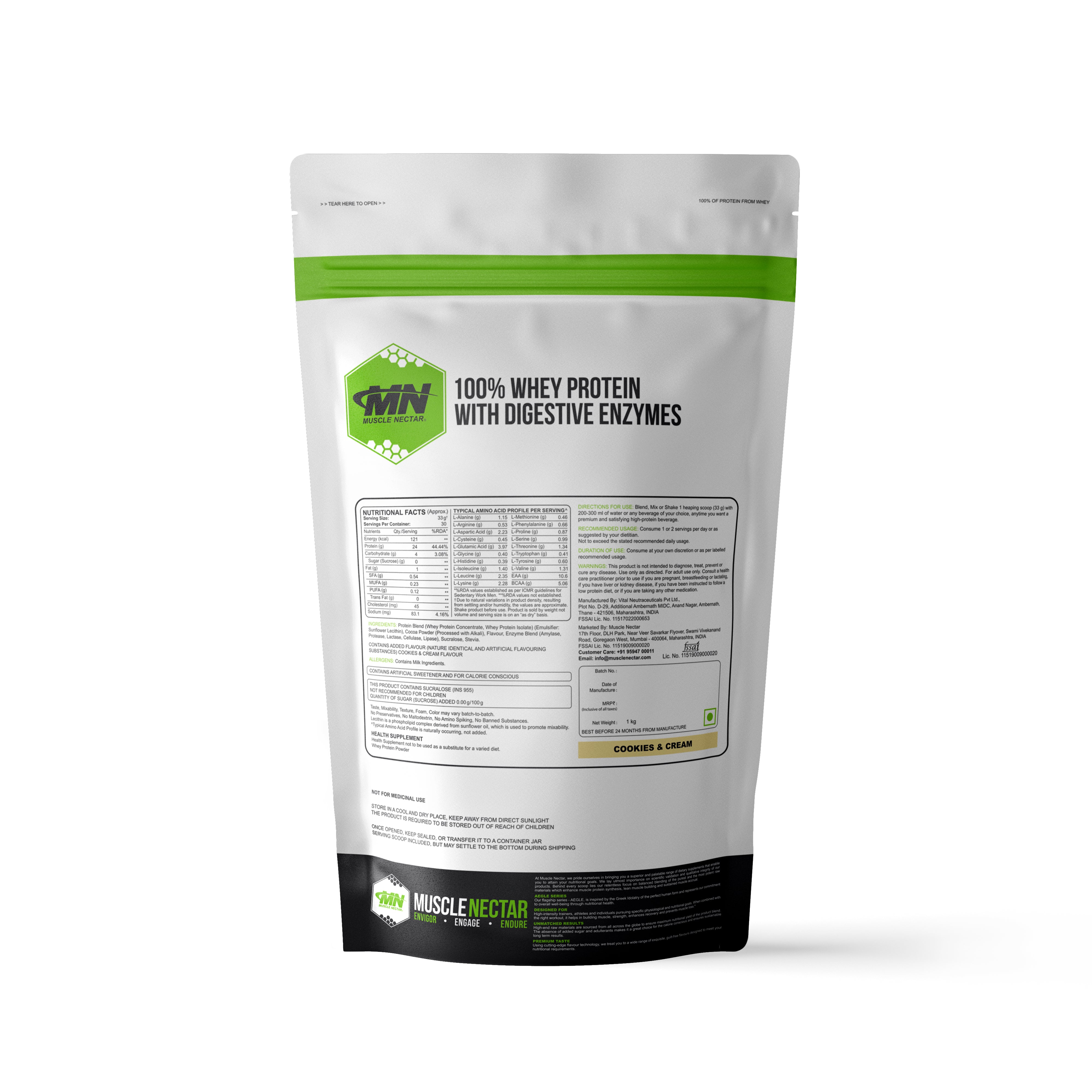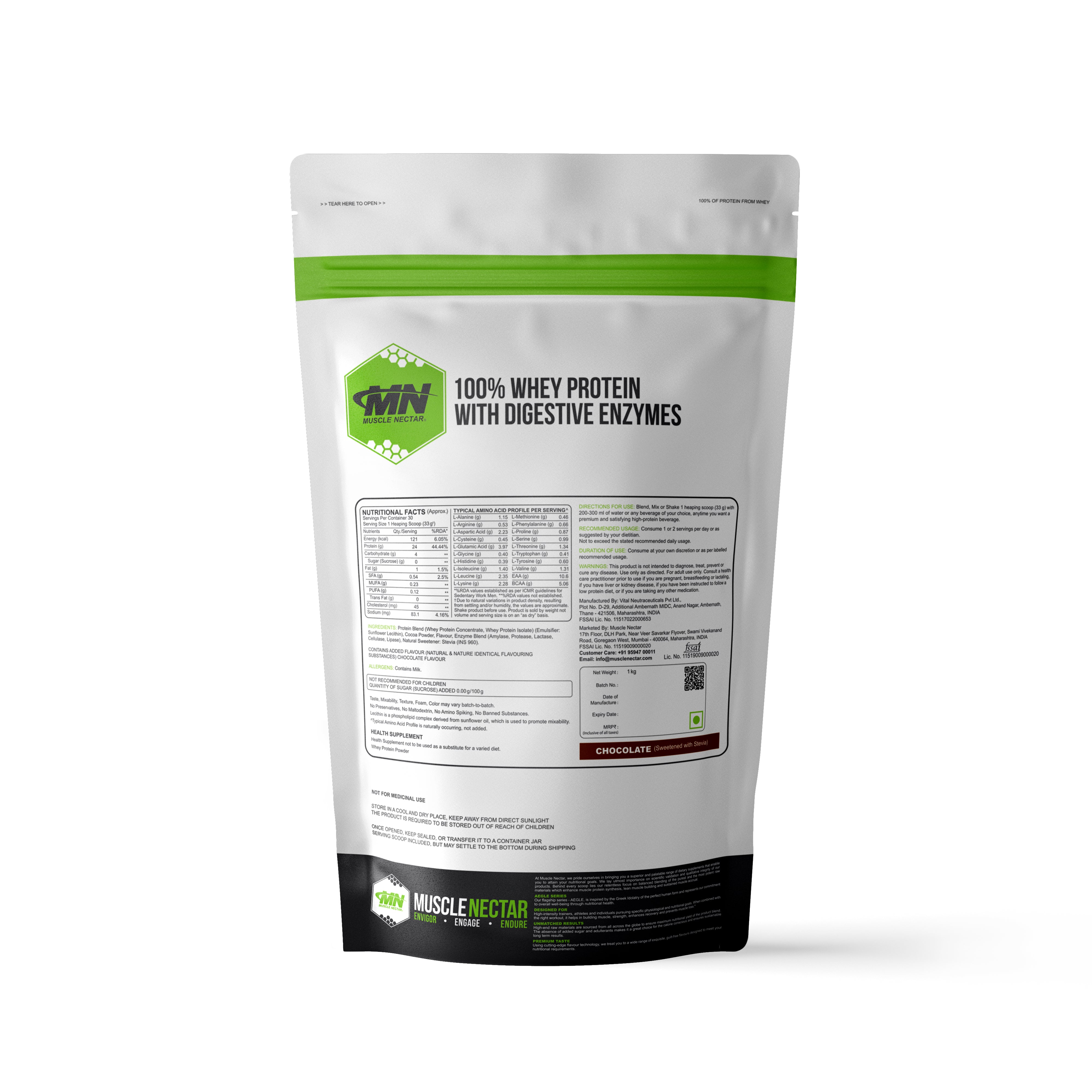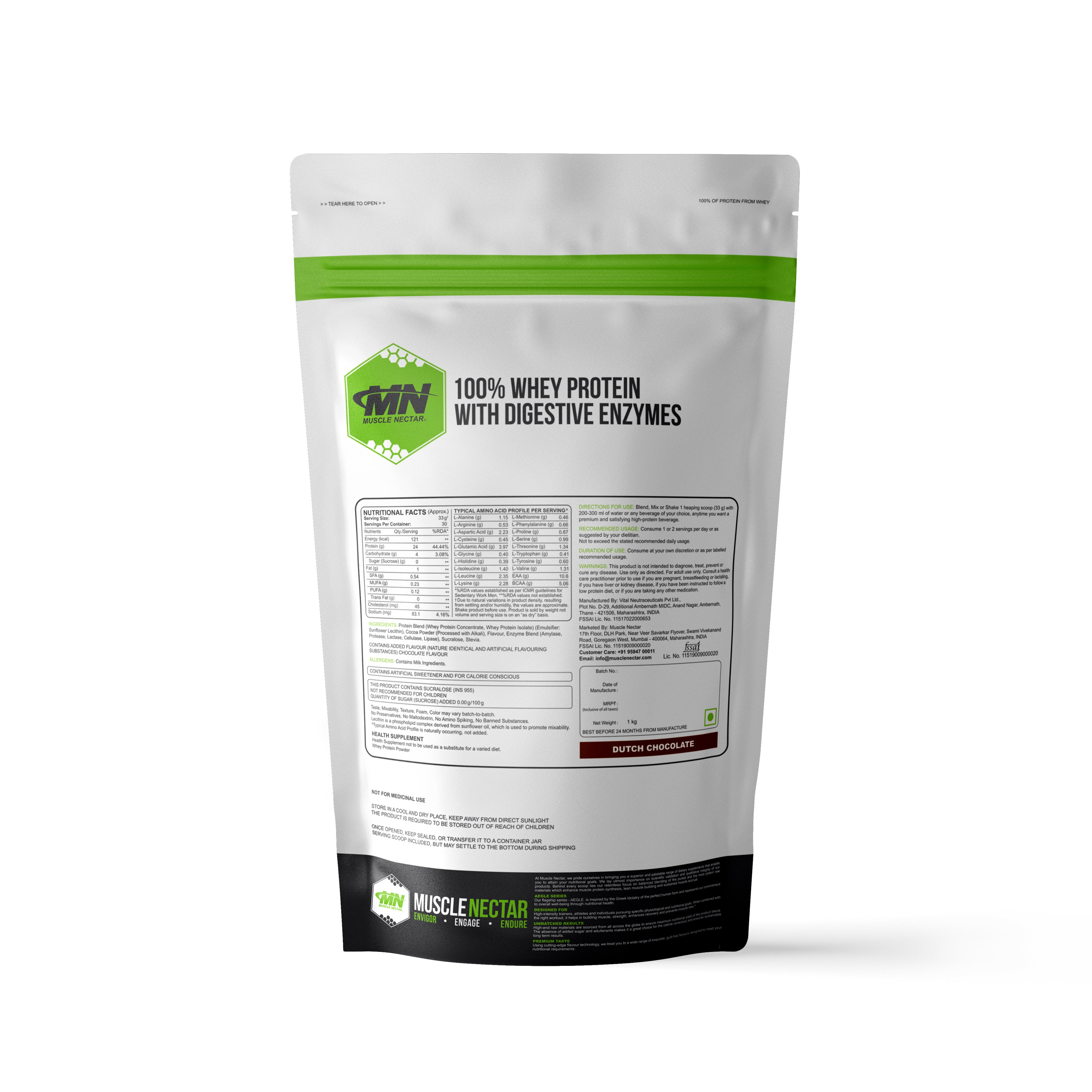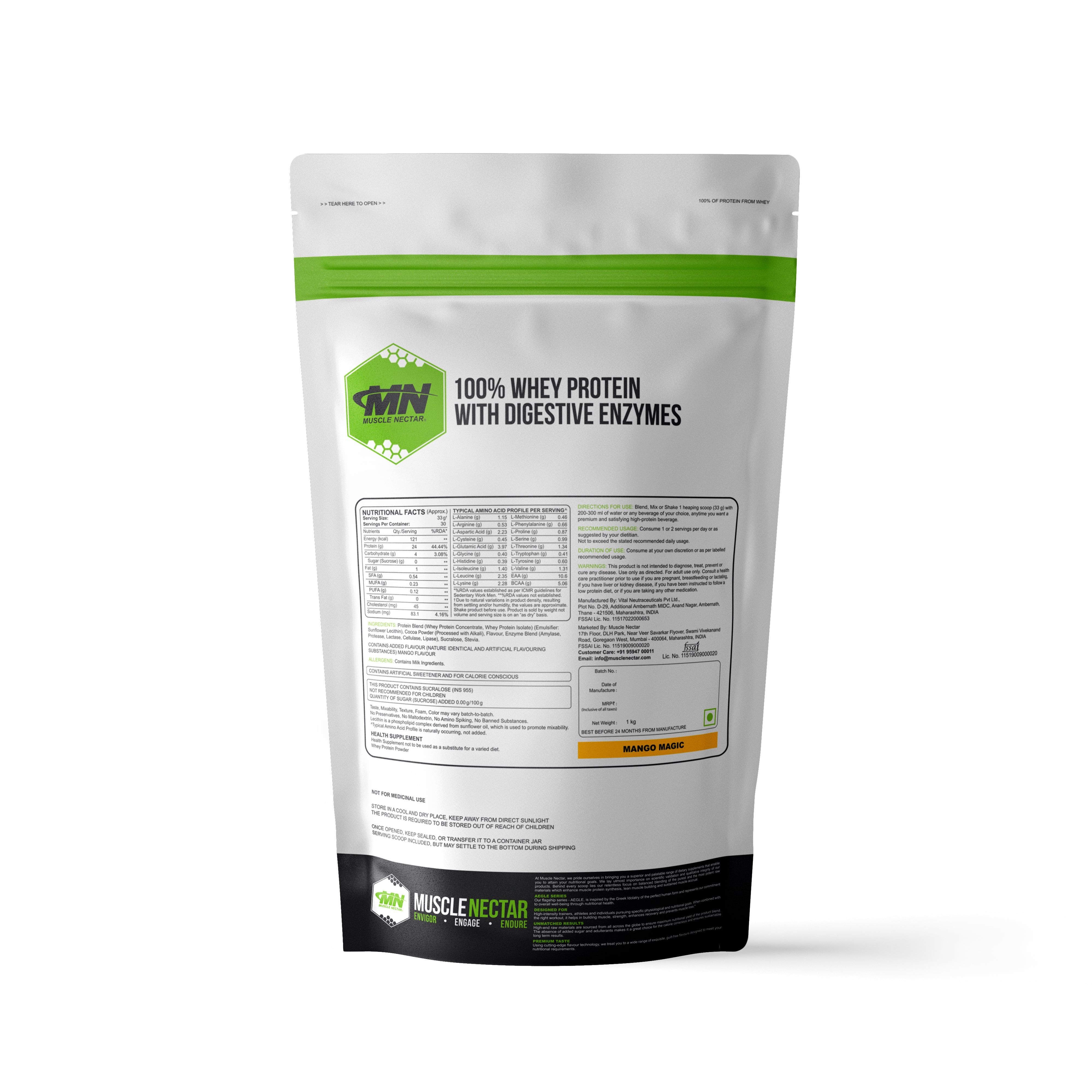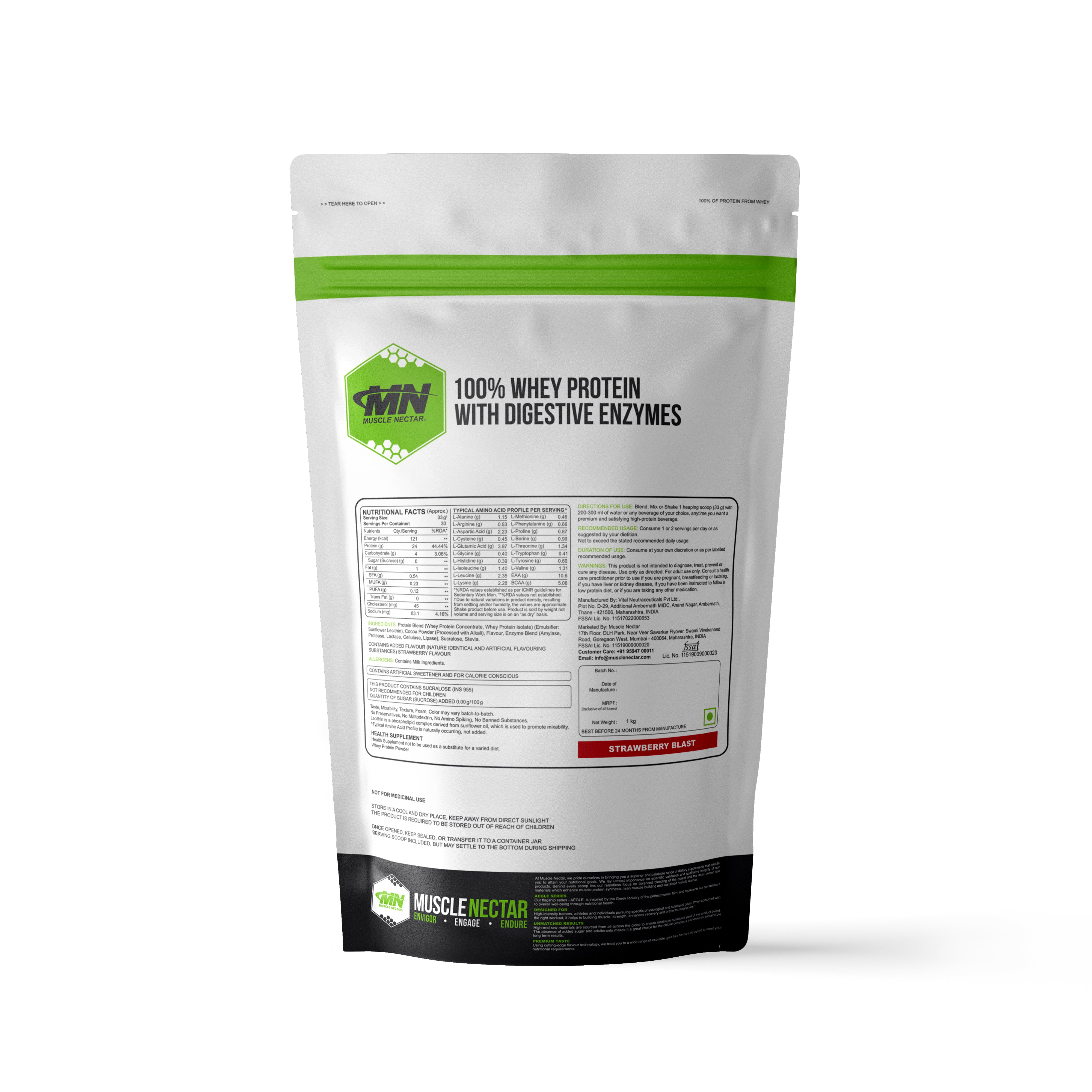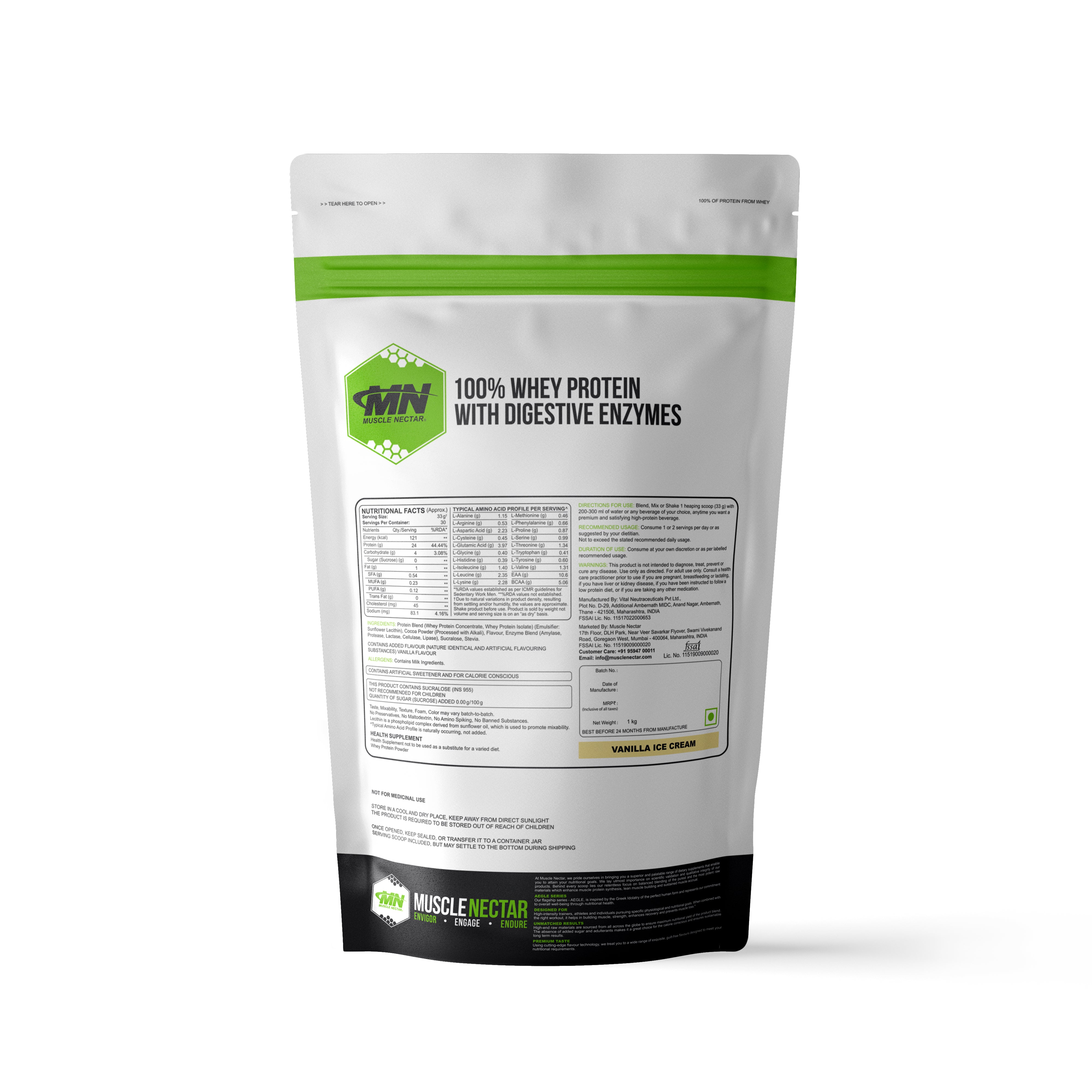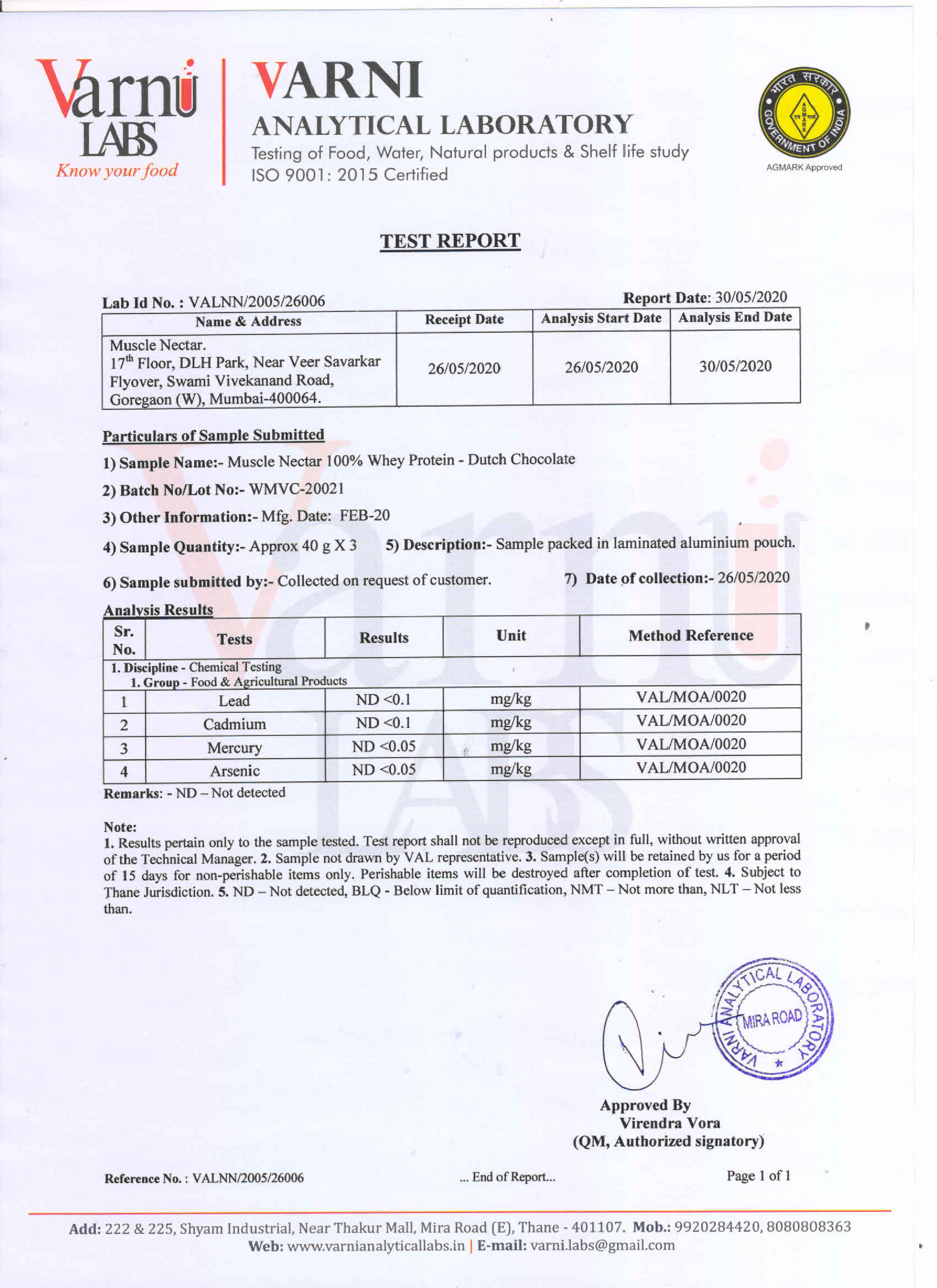 Weight:
1kg (2.2lb) - 30 Servings
Muscle Nectar - An Indian Fitness & Sports Nutrition Supplement Brand You Can Trust
Muscle Nectar (MN) is a brand synonymous with disruptive innovation. A brand you can implicitly trust to deliver the highest quality of nutritional supplements and enduring results, without being short-changed in any aspect. Our products are designed for high intensity trainers, athletes, and fitness enthusiasts.
Are you training hard in the gym to achieve body goals (Muscle Building/Fat Loss) that you have been dreaming for long? Well, you need the right nutrition. When your body has the fuel that it requires then only it will be able to develop from the inside out to give you the desired and long-lasting results. Be it muscle building, development or better performance, one of the best ways of getting more is to opt for the best online supplement brand to get the quality gym supplements or bodybuilding supplements following with proper diet and nutrition.
Categories We Offer
No matter what product you need to sustain your training, you can be sure to find it under the Muscle Nectar Supplement range. The dedication to innovation gives you several ranges of products under each category that you can choose based on your training level and requirements. The categories of Muscle Nectar supplements that you can choose from include:
Protein Supplements: Specially Formulated For Better Absorption and Performance without Fillers & Colors
Anyone who leads an active lifestyle, a protein supplement is a basic requirement. Physically active individual requires a certain amount of protein to ensure that the body is constantly repairing itself to allow good performance and quick results. You get the above gold standard quality whey protein supplements including Whey Protein Isolate, Whey Protein Blend of Concentrate & Isolate, Micellar Casein & Collagen Protein in the Muscle Nectar Protein section.
Protein supplement products are packed with a high amount of quality proteins. The body easily absorbs them and is the most convenient option to get the added protein intake you require.
Marine Collagen: Finest Source
We bring to you the finest Marine Collagen Protein supplement for your skin, hair, nails, joints & more. Collagen is the major structural protein present in our body. About 25% to 35% of the whole body's protein consists of collagen.
Collagen supplement products are packed with a high amount of pure collagen peptides. The body easily absorbs them and is the most convenient option to get the added collagen intake you require.
Pre / Post Workout Supplements: Helps You To Hustle For That Muscle
Post / Pre Workout Supplements are formulated to give you nutrients that you need for the power-packed energy during your workout and for quick recovery after training. Muscle Nectar Post and Pre Workout supplements give you that quick boost of energy and delay muscle fatigue with natural stimulants and necessary nutrients which makes them safe to use. Muscle Nectar Pre / Post Workout supplements also provide Creatine and Glutamine that ensure a quick recovery and helps in muscle building.
Amino Peanut - All Natural Peanut Butter: Packed with Protein containing naturally occurring Glutamic Acid, which helps in better recovery
Every individual needs to have high amounts of protein in their diet as recommended by dietitians and nutritionists across the globe. Interested in getting a tasty solution for your protein needs, try peanut butter which is made by roasting and grinding peanuts. Nowadays, the market is flooded with peanut butter as these are widely popular among adults as well as children. Many products are made with too much added sugar, salt, and other ingredients that are not good for your health. So, you have to be very cautious while buying them. Muscle Nectar Amino Peanut is completely natural without any sugar, salt or hydrogenated oils, that makes it a perfect choice for your day to day snack meal option.
Is Muscle Nectar a good brand?
Here's what makes Muscle Nectar not just a good brand but one of the India's finest Fitness & Sports Nutrition supplement brands for fitness enthusiasts, bodybuilders and consumers for fulfilling daily nutrition requirement.
Finest quality raw material sourced from best manufacturers GloballyThrough safe and minimal treatment processResult oriented approach, made better through research & innovationColor free products to help in minimizing unwanted ingredients30 days money back guarantee for claimed protein content
So if you are looking for an extremely value & high quality Indian protein and nutritional supplement brand, you are at the right place! Muscle Nectar offers you the best high quality products at affordable range, which are curated for fitness enthusiasts, bodybuilders and consumers and you must try out our best selling products.
Why should we use Whey protein?
Muscle Nectar Whey protein powder is the smartest and easiest way to meet your protein needs, while not consuming any extra unwanted calories.
How is Whey different from other proteins?
The real factor that sets Whey apart from other protein sources is its highest biological value (BV) of any other protein source, meaning it is more efficiently absorbed and utilized for muscle building & recovery purposes than any other protein source.
Is the Raw Whey digested easily?
Yes, Muscle Nectar's Raw Whey has quick absorption, providing you with easy and complete protein nourishment with added advantage of mixing with any meals like buttermilk, smoothies, oat meal, nut butters, cooked pulses, or as per your diet plan.
When should I consume Muscle Nectar's Whey protein?
Muscle Nectar Whey Protein is best to be consumed post-workout to fuel your muscles with protein, preventing muscle breakdown, secondly to complete your daily protein requirement.